Team Quotes
Some Classic Sayings
Here is a small selection of classic team quotes that can be used to motivate or encourage.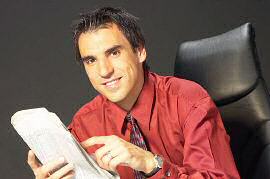 Quote #1
There is no "I" in "Team"
Author unknown
Quote #2
Together Everyone Achieves More
an acronym for TEAM
Author unknown
Quote #3
Many hands make light work
John Heywood
Quote #4
A dwarf on a giant's shoulders sees the further of the two
George Herbert
Quote #5
It's not our preferences that cause problems,
it's our attachment to them
Buddha
Quote #6
No man is an island
John Dunne
Quote #7
Spottswoode: Remember, there is no "I" in "Team America".
Intelligence: [pause] Yes, there is.
Team America: World Police
©2013 Team Technology. Further articles/resources that may be of interest include: Personality Test, Personality Type Descriptions, Myers Briggs overview, The Basics of Team Building, What Career is Right for Me?, and Career ideas.